Baoli

Electric forklifts
Perfectly suited for multiple type of applications, with several models specifically designed for outdoor applications subject to inclement weather. Low noise and vibration for reduced operator fatigue. Low energy consumption. Require minimal maintenance and repairs.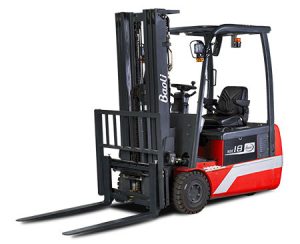 KBET18
3 500 lbs
Internal combustion forklifts
Flawless operation in most applications. Work well in rain, snow and inclement weather. Ideal for multi-shift production where quick refueling is necessary.
Internal combustion forklifts
KBG25 | KBG35
5 000 lbs - 7 000 lbs