The Symbol for safety
The Linde TruckSpot
A study by the Allianz Center for Technology (AZT) found that almost half of all parking and maneuvering accidents in German road traffic occur when reversing. The figures for forklifts are even more alarming: 55 percent of all accidents occur behind the vehicle. A reversing industrial truck is the number one reason for forklift accidents that cause injuries to people.
Narrow aisles, crossroads that are difficult to see and blind areas often make it difficult for pedestrians to see a reversing truck in time. Static warning signs increase caution and warn of possible dangers, but are not always an effective help in the specific situation. With the Linde TruckSpot, the industrial truck has its own warning sign with it at all times and everywhere, and thus defuses critical situations before they occur.
Increased warning effect
The Linde TruckSpot is an optical warning signal solution that signals the approaching vehicle with a light signal. Mounted on the driver's roof frame, it projects the signal behind the vehicle onto the floor and warns pedestrians and other vehicles.
With the TruckSpot, Linde is setting a new standard for safety in racking aisles and at visually restricted intersections. The innovative warning system takes up the proven advantages of the Linde BlueSpot and adds an important feature to it: a large-format warning symbol with strong contrast colours provides an even more effective warning effect.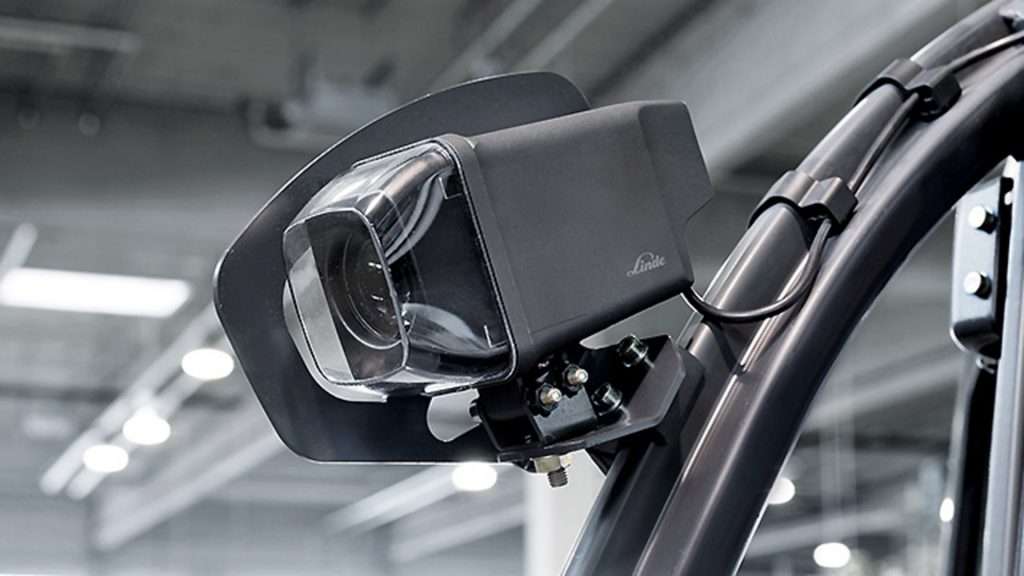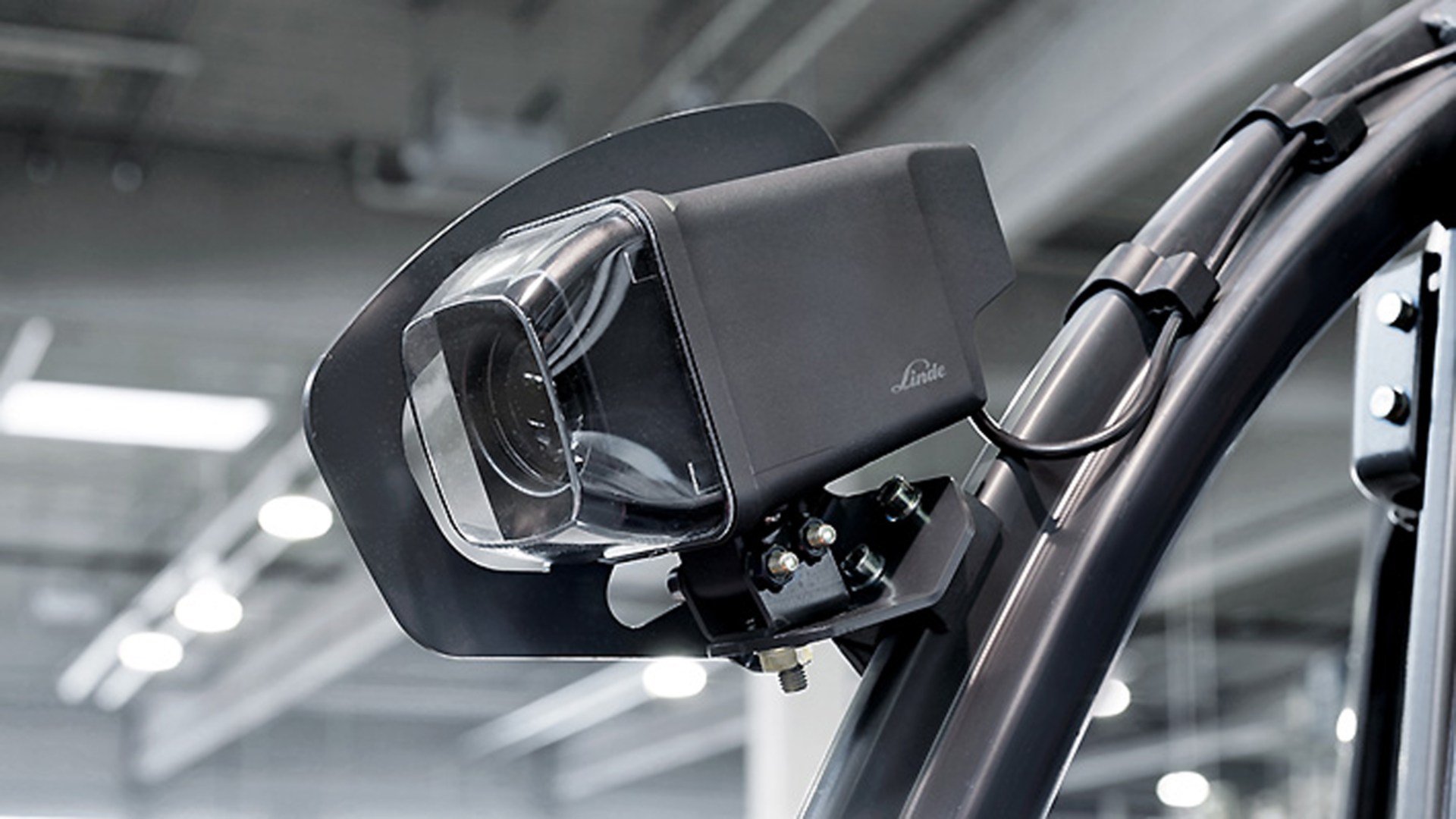 First the warning sign, then the truck
At a distance of around four metres, the TruckSpot projects a red hazard triangle with a forklift symbol onto the ground. When reversing, the vehicle sends the sign ahead, clearly indicating the direction of travel of the truck. Crossing pedestrians and forklift drivers can react early at corners and entrances. The TruckSpot is installed in such a way that passers-by and other drivers are not blinded.
Motif, size and the movement of the symbol immediately attract attention and let employees automatically retreat. The shape and colour of the warning symbol were deliberately chosen: All over the world, the red danger triangle on a white background is intuitively understood.
The TruckSpot works purely visually and is therefore ideally suited for noisy working environments. The absence of annoying or irritating warning tones provides additional safety, as neither pedestrians nor drivers are frightened at the decisive moment.
Simple to retrofit
Thanks to modern LED technology, the TruckSpot has a long service life of over 20,000 hours. The truck spot is used on counterbalanced and reach trucks and is available as a factory fitted or retrofit kit. Existing fleets can also be equipped with this innovative optical warning signal.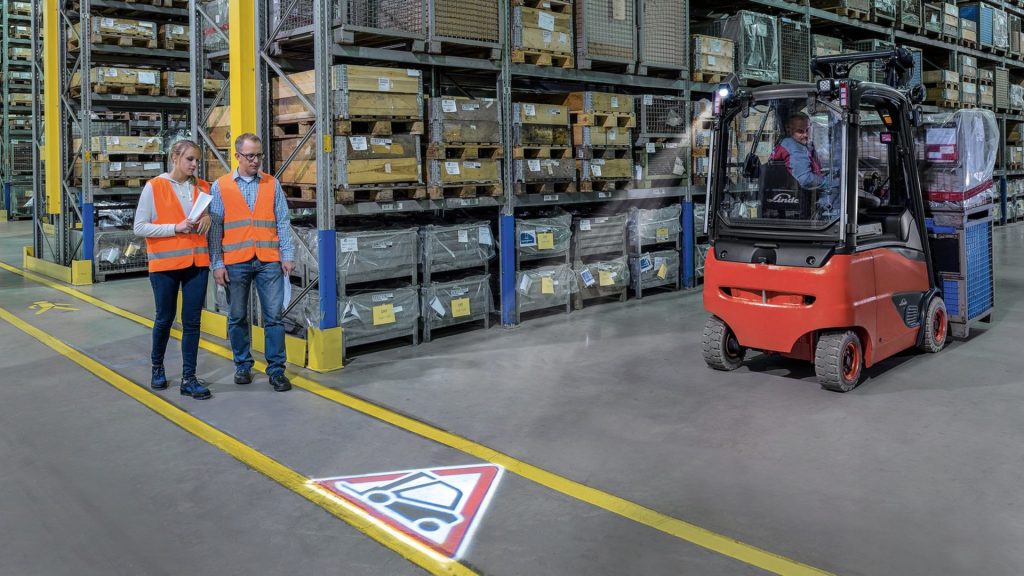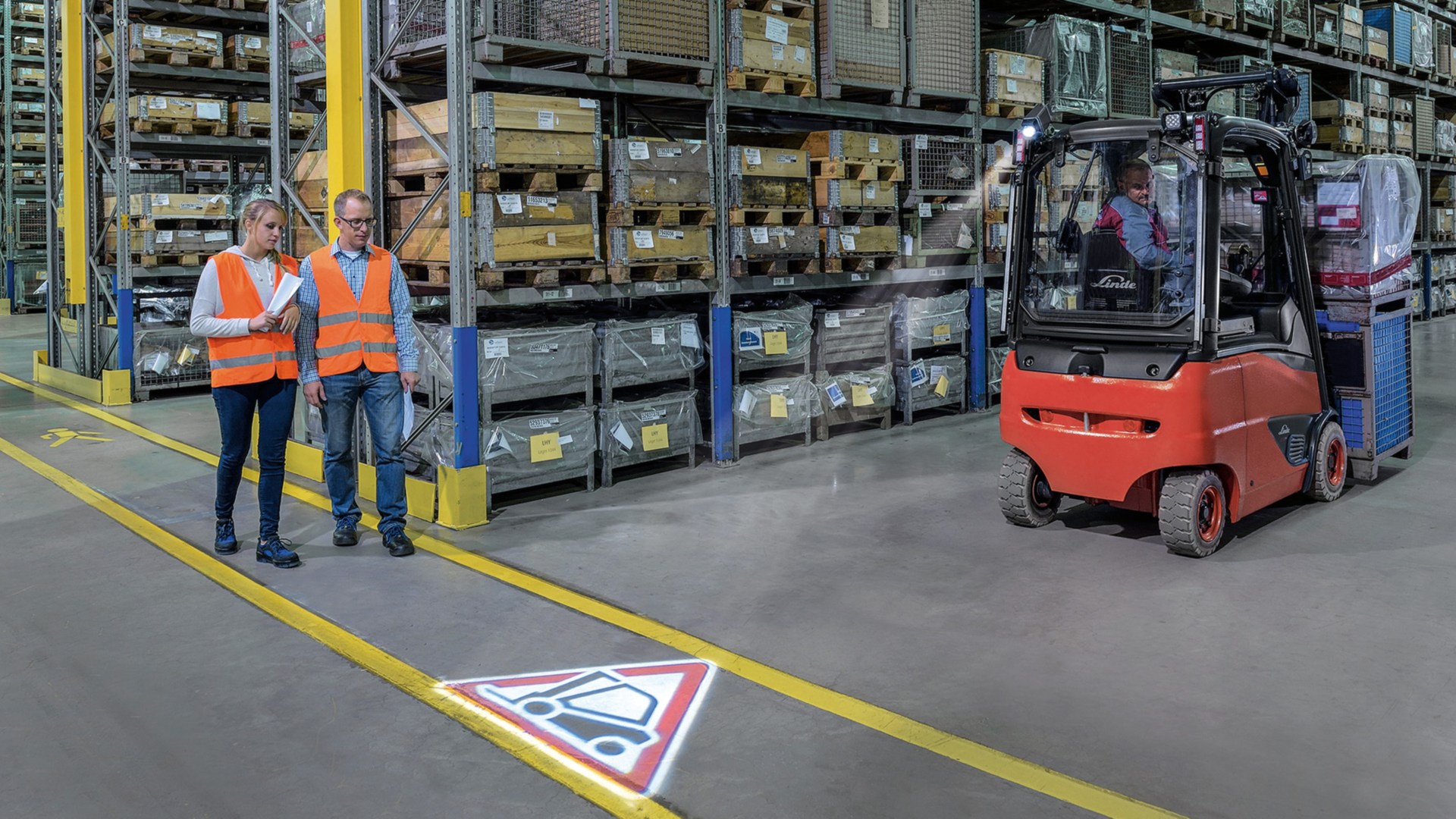 Benefits at a glance
Warns employees in time
Increases attention with moving, bright warning symbol
Is understood intuitively as a warning symbol
Clearly shows the direction of travel
No annoying acoustic signal
Achieves optimal warning effect despite noisy environments
Does not blind passers-by