Equipment
VNA (Very Narrow Aisle) forklifts
Used in very narrow aisles where warehouse storage capacity needs to be maximized. Operator positioning enables a clearer view of the loads handled.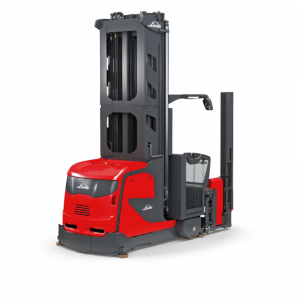 VNA (Very Narrow Aisle) forklifts
2 000 lbs - 3 300 lbs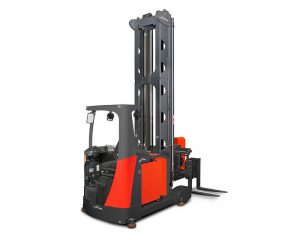 VNA (Very Narrow Aisle) forklifts
2 000 lbs - 3 000 lbs
Offered services
Whatever your need, Elevex is here to help. Due to a large inventory of parts in stock, we can offer the kind of fast and efficient service that will get your forklift up and running in no time, with minimal loss of productivity.
Regulations require every operator to have proper training for driving a forklift. With the goal of heightening performance and safety, our training experts offer sessions that are specifically catered to the needs of each forklift operator along with personalized post-training care. We also offer training for in-house mechanics.
Forklift fleet management
Fleet management analyses real-time forklift data to optimize performance, safety, and reduce operational costs.
Battery and charger maintenance
The proper inspection and maintenance of battery components is essential for optimal operation and increased longevity.
Our team of technicians is highly experienced and benefit from continued training to make the right diagnosis and identify what parts are needed, regardless of brand.
Planned maintenance programs
The downtime of your equipment can be expensive, so it is advisable to opt for a quality after-sales service and regular maintenance. This way, unplanned failures can be reported and resolved at an early stage. Various maintenance programs are available to meet your needs.