Montreal-Quebec-Saguenay
An assistance and maintenance team working in the field
Our three locations across the province allow us to provide you with quality services in every respect and to quickly meet your assistance and maintenance needs. What's more, we keep a large inventory of parts on hand at all times to maximize our effectiveness and minimize your equipment downtime—allowing you to make the best use of your stock of both new and pre-owned forklifts.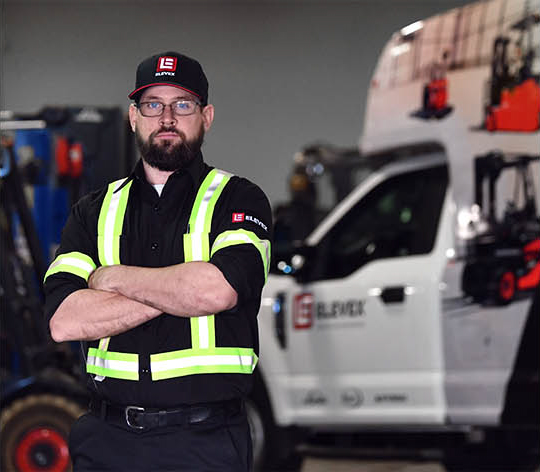 A durable fleet, thanks to our support
Our products are made to last and to fulfill their mission in the long-term. Through detailed maintenance and extensive 50-point inspections, we ensure the maximum durability of the products available to you.