AGV Linde
Technology in flux
Automated Trucks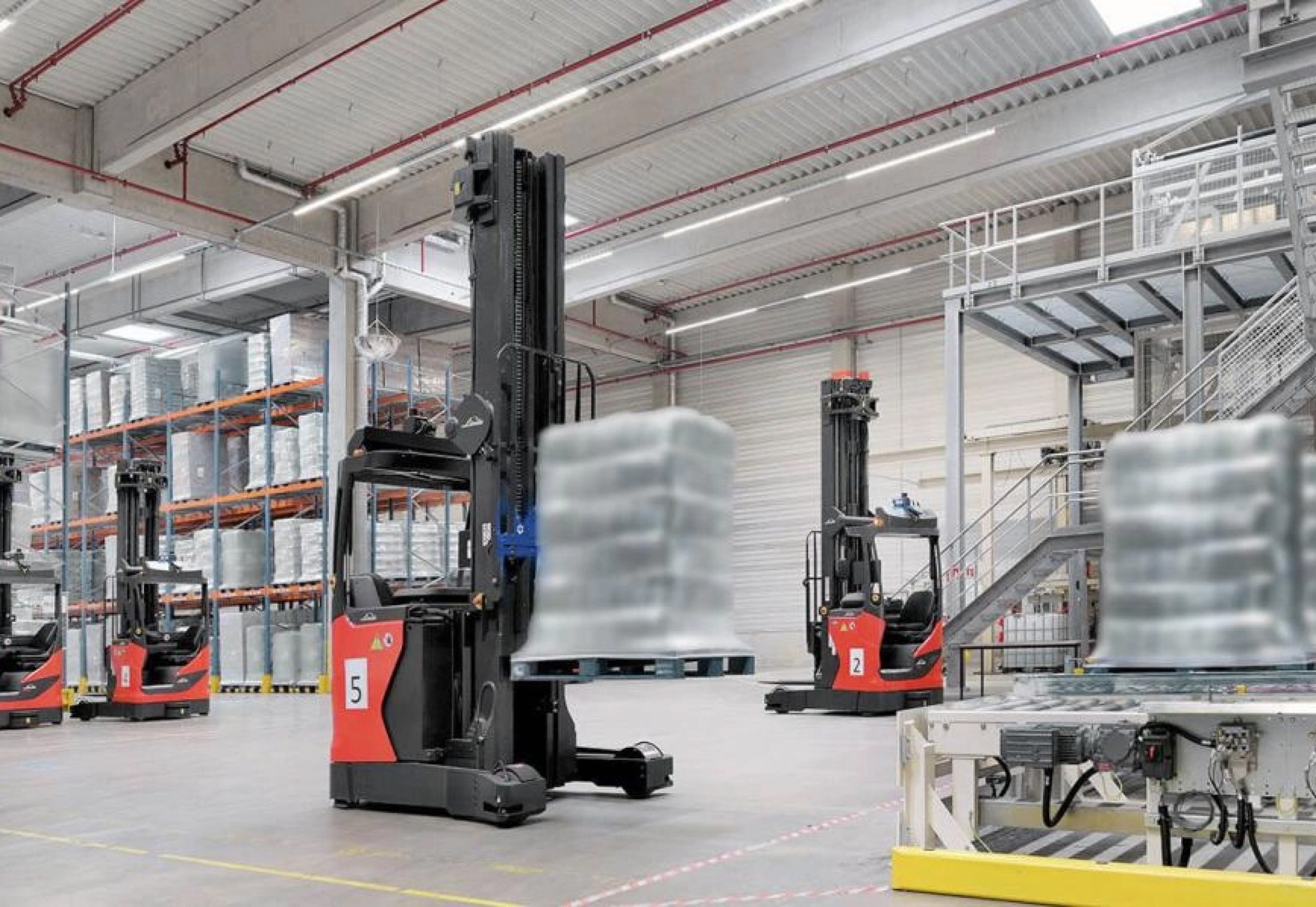 Driverless
around-the-clock
Automated guided forklifts (AGV) represent the future of efficient internal transportation. They free employees from the most exhausting transport tasks, increase productivity and reduce the error and accident rate in the warehouse. With the electric forklifts, pallet trucks and tractors of the MATIC series, Linde offers a wide range of high-tech automation solutions. All models are equipped with intelligent navigation and safety technologies, but can also be used in the classic way, in manual driving. All models are platformed on series manufactured trucks.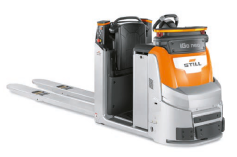 Smart Order Picker
iGo Neo
Ensures fast and accurate order picking of goods. Innovative iGo Neo technology. Operates autonomously under operator guidance Intuitively adapts speed and direction of travel to the task at hand.
Automation at all levels
MATIC Forklifts are suitable for the most varied areas of application in the flow of goods. Overall, there are four main areas of use:
Automated tractors are used for transporting goods.
Automated order picking pallet trucks lightly lift goods, transport them and set them down.
The Pallet Stackers and Reach Trucks of the MATIC series are responsible for picking up/depositing goods at medium and high heights.
VNA Trucks help automate tasks even in the tightest spaces and at great heights.
Geonavigation
Linde MATIC trucks are managed by a geo-navigation system. With a range of up to 100 feet, four laser sensors scan the surroundings of the truck in all directions (standard version). A 3D camera placed on the highest point of the chassis monitors the direct environment of the truck. The data from these two detection systems are centralized. This allows the forklift to be coordinated with other automated forklifts and to circulate the MATIC models in the tightest spaces.
No need for an external orientation system, such as rails arranged on the floor or light reflectors. If used in a new location, the cart fully maps its new surroundings.
The advantages of AGVs and Linde-MATIC trucks
Causes no damage to the truck or its surroundings
Up to 98% availability including maintenance
Guaranteed continuity and efficiency
Very safe for personnel and the environment
Can be used automatically or manually
Longer life than manually operated forklifts